Apartment Rental - ATP Tennis Comunidad Valenciana, Spain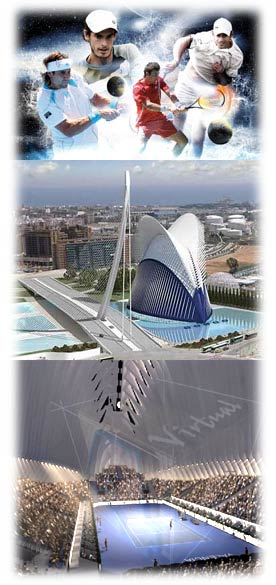 The apartment in Valencia is located in the premier Port Americas Cup area and is the great location for visiting the ATP Tennis on November (2 - 8 in 2009). The venue is located a short distance away, just a 15 minute walk.

Andy Roddick, Andy Murray, David Ferrer and Juan Carlos Ferrero are the first players to have confirmed their guaranteed presence at the Valencia Open 500.

Directions to the ATP Tennis Valencia.

Check for availability for apartment accommodation availabilty for the ATP Tennis Valencia.
Official Valencia 500 ATP site